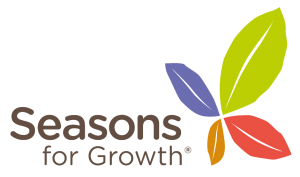 What is 'Seasons for Growth'?
'Seasons for Growth' is a small group, peer support, loss and grief education program, initially developed for children and young people. The program responds to the belief that change, loss and grief are a normal part of life. 'Seasons for Growth' explores the issues and feelings we experience when things change, and teaches strategies to help participants respond and adapt in a healthy way.
Some examples of situations where 'Seasons for Growth' could be helpful include:
The passing of a loved one including, family, friends and pets.
Break up of families including divorce, finances and disabilities.
Family issues including job loss, relocation, drug and alcohol abuse.
Serious illness, accidents and dealing with rehabilitation and recovery.
On the Central coast, we have the highest proportion of children living outside of home. 'Seasons for Growth' is the perfect program for children experiencing these circumstances.
How can my family benefit?
Involvement in the 'Seasons for Growth' Program can either be as a participant or 'Companion'. Children, young people and adults who are keen to be educated in  'strategies to cope' can make enquiries through:
Seven Branch Healing
Schools – Ask if 'Seasons for Growth' is running at yours?
Health Service Providers – Hospitals, Child & Family Health, Interrelate, Head Space
Outside Agencies / Groups –Youth Centres, Churches, etc
These venues are ideal to offer / direct you to the program.
Who is a 'Companion'?
A 'Seasons for Growth' Companion is a caring adult, who volunteers to be trained and facilitates the program. Companions are essential participants in the 'Seasons for Growth on the Central Coast' project.
The Aim of the Project?
The project, 'Seasons for Growth on the Central Coast', is recognising and responding to a need in our local community. It is making a combined effort to assist young people who are currently finding life particularly hard at the moment. Australian wide statistics show, including that of the Central Coast, that 1 in 10 adolescents have experienced anxiety, depression, self harm or considered suicide.
Seasons for Growth is about the resilience of our kids, the wellbeing of our youth and the mental health of adults, who teach by example. 'Seasons for Growth' on the Central Coast project aims to implement this program in as many schools, Community Centres and Agencies as possible, supporting our Central Coast young people to be more resilient, feeling mentally, socially and emotionally well.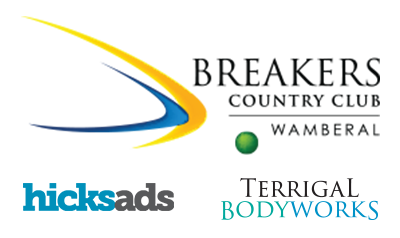 'Seasons for Growth' on the Central Coast is proudly sponsored by Breakers Country Club and supported by other businesses in the local area. 
BECOME A COMPANION
Are you…
Affiliated with a school/centre?
Looking to volunteer time to a worthwhile cause?
Willing to obtain your working with children's check?
Keen to help others?
Interested in the wellbeing of our youth?
Eager to undertake professional development and training?
Keen to become an accredited 'Seasons for Growth' Companion?
If the answer to these questions is yes, then you would make an ideal 'Companion'!
Whatever your career, or intended community contribution, if you are keen to make a difference and improve things for families, you are in a perfect position to run this program.
The only stipulation is that you must be endorsed by an Approved Agency.
If you are interested or keen to find out more, contact Janice below.